Welcome to Coach House Pianos dedicated Yamaha U1 Piano Page. To view our U1 pianos for sale click here.
With one of the largest display of new and used Yamaha pianos in the country, Coach House Pianos are constantly updating our website with the finest quality pianos at the best prices! please call us to discuss your requirements and we will guaranty to provide you with the finest service and price on your new Yamaha piano.
Should you live far away please ask us for a video demo of one of our pianos and we can happily choose a piano for you.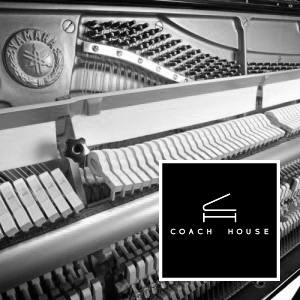 When buying a used Yamaha U1 or U3 upright piano it is vital to know as much about the piano as possible!
Many pianos can look in pristine condition! From the casework to the condition of the hammers and action. Its very difficult to asses the quality of a piano especially when its had so much restoration work done to it. Quite often an "honest" piano can be a better investment.
By "honest" we mean its in genuine used condition and  had little to no work done to it. its clear to see how the instrument has been used and treated.
Yamaha U1 pianos are a very hard wearing instrument, they're commonly used in professional environments. As this is the case with many used U1 pianos they are commonly very worn and tired looking.
With this in mind, its very common for our pianos to undergo a full restoration. On completion the pianos will look and feel as good as new! In-fact after a full Yamaha restoration its very difficult to differentiate between a new and a used U1 Piano!
When buying a Yamaha U1 Piano, We suggest comparing the instrument to a genuine Yamaha model as in most cases there is little difference with the price but a huge difference with the quality of the instrument. Quite often foreign parts are used to make restoration more affordable, however this will greatly affect the performance of the piano and also the re-sale value when assessed by an experienced Yamaha dealer.
Our pianos whether they be fully factory restored by Yamaha, internally restored by ourselves or in original "honest" condition you can be sure that the parts used in the instrument will always be 100% genuine Yamaha! therefore you will be investing in a genuine Yamaha Piano which will greatly surpass the playing and performance of a non genuine model.
For more information please contact us or visit our website 
Coach House Pianos 01792 584584